CAMPUS MASTER PLANS
The Board of Trustees requires that every campus have a physical master plan showing existing and anticipated facilities necessary to accommodate a specified academic year full-time equivalent student (FTE) enrollment at an estimated target date, in accordance with approved educational policies and objectives. Each master plan reflects the ultimate physical requirements of academic programs and auxiliary activities on the campus. In developing the plan, the campus considers costs and benefits, functionally related disciplines and activities, instructional support needs, and environmental impact, including vehicular and pedestrian traffic flow.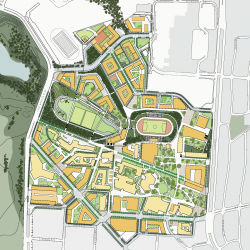 FutureState Vision Plan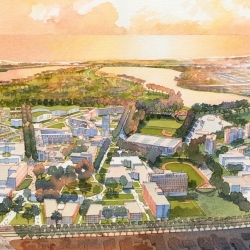 2007 Campus Master Plan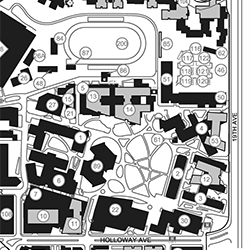 Master Plan Map 2020-21
FRAMEWORK PLANS
These plans set forth the goals for specific areas of campus planning. The frameworks guide the development of buildings and landscapes and support the overall physical master plan.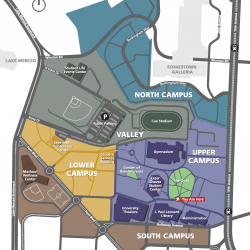 2020 Wayfinding Framework Plan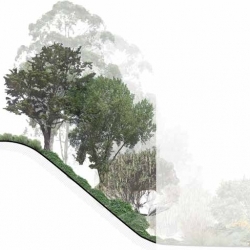 2018 Landscape Framework + Forest Management Plan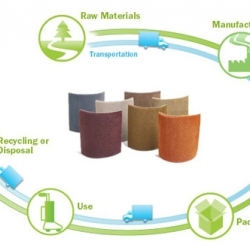 2017 Sustainable Development Framework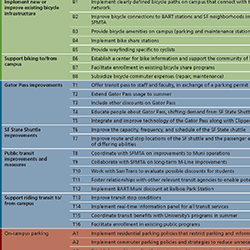 2018 Transportation Demand Management Plan
ENVIRONMENTAL IMPACT REPORTS
ROMBERG TIBURON CAMPUS PLANS
Romberg Tiburon Campus is an extraordinary 53-acre bayside campus on the Tiburon Peninsula in Marin County, just 20 miles from SF State's main campus. The campus is located in Central SF Bay, along a natural deep water channel that hugs the shoreline, just inside the Golden Gate. No other institution of higher education has a marine science laboratory located on San Francisco Bay; SF State's is the only one.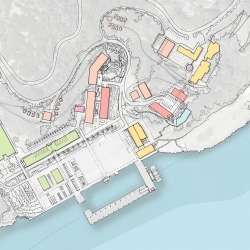 RTC Master Plan (in progress)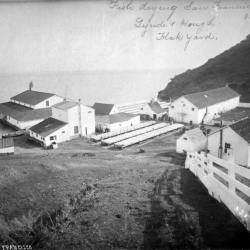 2018 Historic Evaluation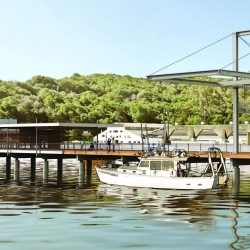 2010 Site Development Study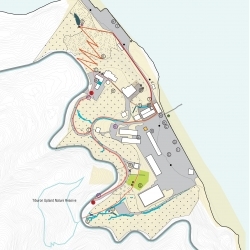 2019 Estuary Tales and Trails
Estuary & Ocean Science Center // 2018 Mission and Vision
Estuary & Ocean Science Center // 2017 Strategic Plan
SF STATE HOSTED COMPETITIONS
Architecture at Zero is a zero net energy design competition open to students and professionals worldwide, engaging architecture, engineering, and planning students and professionals in the pursuit of energy-efficient design. SF State was selected as the site of this international competition for two years.
Architecture at Zero 2018 - Romberg Tiburon Campus
The 2018 competition challenge was to create a zero net energy bayside community education and visitors' center, in support of the mission of the Estuary and Ocean Science Center.
Architecture at Zero 2016 - Lower Valley Student Housing
The 2016 competition challenge was to create a zero net energy student housing project at the San Francisco State University main campus near Lake Merced.